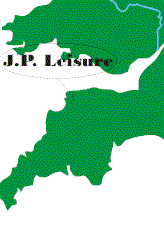 Company History
J.P. Leisure was established in 1983 when it was realised that due to the rural location of North Devon potential customers within the area were having to go several hundred miles for Service and Sales for Leisure & Entertainment related items.

J.P. Leisure Ltd. is a very diverse company and encompasses all aspects of the Leisure & Entertainment industry, this includes Direct Sales, Installations, Rentals, Custom Designs for the following,
Lighting & Sound equipment,
Amusement / Arcade equipment,
Electronic and Mechanical CAD design services,

With over 250 Manufacturers to choose from we believe we can offer you the right product and just as important, the right service to suit your needs.

For more information, don't be shy, contact us today and we will be happy to advise you.

HIRE of Equipment from EventRent
Welcome to the world of EventRent, our aim is to provide you the Quality Equipment and Service for all your Event needs.
Corporate Functions
Outdoor Events
Theatre Tours
Band PA & Lighting
Mobile Disco's
PR Marketing Promotions
Conferences
Charity Events
Lighting & Sound Systems
Entertainment
Our EventRent team of experts can advise you of all the necessary equipment you will need to make it happen.
As well as "Dry Hire" i.e. you collect and return the equipment on a Day, Week or Weekend rate, we can also Deliver, Setup and Tutor in the use of equipment as required.
To Visit EventRent Web Site Click Here www.EventRent.co.uk
To E-Mail EventRent Click Here Info@EventRent.co.uk
EventRent Ltd, Unit 1C, Mullacott Industrial Estate, Ilfracombe, N.Devon, EX34 8PL. Tel/Fax: 01271 866223
Distribution of Sound / Pro Audio Sound Systems
We offer a wide range of Sound / Pro Audio products: - A small taster can be viewed in our PRODUCTS section, however this is by no means the full range we have to offer. If you're unable to find what you're looking for please contact us to discuss your requirements.

Distribution of Lighting / Lighting Automation
A large range of lighting and special effects both static and intelligent DMX programmable, which can be fixed or portable, thus giving you the opportunity to enhance your club or function room at the flick of a switch. A small taster can be viewed in our PRODUCTS section, however this is by no means the full range we have to offer. If you're unable to find what you're looking for please contact us to discuss your requirements.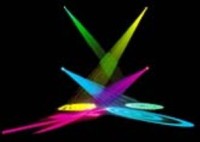 Installation of Light & Sound Systems
Looking at revamping your venue? Contact us as we have installed numerous Light & Sound systems. Public announcement sound systems, indoors or out using the latest technology combining multiple input sources such as Juke Box, Mp3, Mic, CD, Tuner, Fire Alarm etc; also available with multiple outputs with a central control giving individual volume and tone adjustment for each area. This combined with compact 120° speakers, which make a discrete but effective sound systems. For further information please contact us and we would be happy to advise you and quote.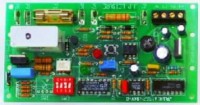 Distribution of Electrical, Mechanical and Electronic components
Having problems in sourcing certain Electrical, Mechanical or Electronic parts for that vital spare?
Below is just a handful of categories that we cater for, this is just a taste as there are too many to list.
Batteries, Chargers and Holders, Cable, Harnessing and Sleeving, Capacitors, Connectors, Control Gear and DIN Rail Terminals, Electrical Products and Lighting, Electrochemicals, Adhesives and Sealants, EMC, Filters and Suppression, Enclosures, Boxes and Equipment Racking,Fans and Motors, Fuses and Circuit Breakers, Health and Safety, Networking and Data Communications, Optoelectronics, Indicators and Lamps, Panel Meters and Displays, PCB Prototyping and Fabrication, Power Supplies and DC to DC Converters, Process Control and PLC's, Relays and Solenoids, Resistors and Potentiometers, Security and Warning Devices, Semiconductors, Sensors and Transducers, Soldering / Desoldering Equipment, Switches and Keypads, Technical Publications and Training, Test and Measuring Equipment, Timers and Counters, Transformers, Vending machines parts, Tokens, Coin Mechs.........
CAD Design
J.P. Leisure Ltd. has its own CAD facility to produce both mechanical and electronic designs. Using industry standard software such as Auto Cad and Ultimate Schematic and PCBs layouts. Designs encompass interface devices, time and management of electrical systems, digital sound and voice recorders and power supply solutions to name a few.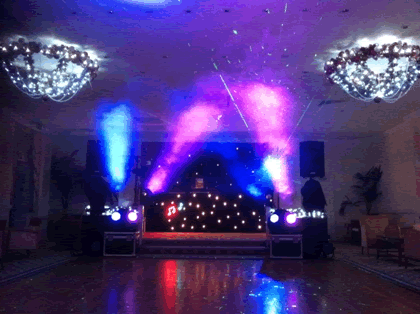 Professional Disco Entertainment. Catering for all Music tastes, Venue sizes & Outdoor Marques
Whilst we don't actively advertise the fact as peoples recommendations do that for us, J.P. Leisure is also able to provide professional disco entertainment. With thousands of musical titles to choose from, Sixties - Seventies - Eighties - Nineties & well beyond into the millennium with todays music. Having performed in the likes of the Hilton and the Savoy to name a few. We can supply a Disco for all venues, Large or Small, Indoors or Out, and take pride in our high-tech quality equipment and in the way we present it to you. We can also provide equipment only packages if you have your own DJ. Likewise we are happy to work closely with Live Groups on the night and thus provide a seamless evening of entertainment. After all, it's your night, and we are entertaining you..  Please don't hesitate to contact us for a quotation.